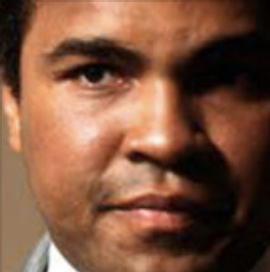 "It is lack of faith that makes people afraid of meeting challenges, and I believe in myself."  -Mohamed Ali
It was the last day and the professor stood before her class of 20 senior organic biology students. She was about to hand out the final exam.
"I want to say that it's been a pleasure teaching you this semester," she said. "I know you've all worked extremely hard and many of you are off to medical school after summer. So that no one gets their GP messed up because they might have been celebrating a bit too much this week, anyone who would like to opt out of the final exam today will receive a "B" for the course."
There was much rejoicing amongst the class as students got up, passed by the professor to thank her and sign out on her offer. As the last taker left the room, the professor looked out over the handful of remaining students and asked, "Any one else? This is your last chance."
One final student rose up and took the offer. The professor closed the door and took attendance of those students remaining.
"I'm glad to see you believe in yourself." she said to the remaining few. "You all have A's."
                          *     *     *
This is a story I have heard/read in a variety of forms and places; you may be familiar with it, too. The original source is unknown to me. Still, I chose it because it is a wonderful example of this 1 Simple Thing: Believe in Yourself.