Vision Driven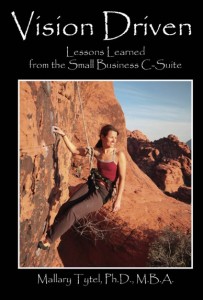 VISION DRIVEN:
Lessons Learned from the Small Business C-Suite
by
MALLARY TYTEL 
Discover the Secrets to Successfully Leading a Small Business or Non-Profit
How does a successful top-level manager or CEO motivate employees and encourage productivity, while navigating the often-treacherous organizational waters? How do they surpass lofty expectations and deliver impressive results with pitfalls lurking around every corner?
Vision Driven: Lessons Learned from the Small Business C-Suite reveals the secrets behind winning executives' strategies for taking charge effectively of small organizations, both for-profit and non-profit businesses. In clear, easy-to-understand prose that's loaded with real-life examples, renowned management consultant Mallary Tytel shows experienced and newly minted managers alike the do's, don'ts and don't-even-think-about-it's to take their organization to the next level. It's a no-holds-barred peek into the everyday workings of leading and managing a small organization.
Readers will learn:
·        Rules for developing a successful management team you can actually work with
·        How to plan for change and prepare for the unknown
·        Strategies for building accountability and open communication into any organization
·        The keys to establishing a positive and productive office environment
·        Ways to maintain a healthy work/life balance
·        Much, much more
Providing fundamental insights into a leader's greatest challenges and how to overcome them, Vision Driven is the culmination of 20-plus years of diverse management experience and best practices from a slew of industry professionals. Put these lessons learned to work today and achieve a whole new level of success.
"Mallary Tytel meets the everyday challenges of leading a small business with insights and sensitivity.  She shares her lessons learned with us through engaging stories and accessible reflective exercises.  Anyone reading this book will find the warmth of an empathetic friend, the strength of a valiant leader and the support of an insightful coach.  Tytel discovers and shares innovative options for action because she reflects on her own strengths and fears, inquires about the opportunities and threats of her marketplace, and invests in the capacities of her staff and partners.  She opens the door for all leaders to improve their performance in uncertain environments."  ~ Dr Glenda Eoyang, Executive Director and Founder, Human Systems Dynamics Institute.
"This is a fabulous small business bible!  Mallary Tytel has written a book that is overflowing with practical and relevant information for the small business owner.  Her advice ranges from ways to generate new ideas and motivate employees to taking risks and strategic planning.  This is a book that should sit within reach on every small business CEO or President's desk."  ~ Julie Jansen, Renowned Speaker and Author of "I Don't Know What I Want, But I Know It's Not This" and "You Want Me To Work With Who?"
"Mallary Tytel always knows what questions to ask and ends every professional encounter with the question, What can I do to help you?  Her questions get to the heart of the issue and this book does the same thing.  Whether you are a new manager or a seasoned professional, Mallary's questions, strategically placed throughout the book, come at the right moment and get right to the point, offering the reader opportunities for reflection and learning."~ Gail Champlin, Executive Director, Center for Professional Development, University of Hartford
"Tip of the Day:  Catch up on your Reading!  We know you are busy HR professionals, but to elevate your industry knowledge, you might consider spending some time reading "Vision Driven: Lessons Learned from the Small Business C-Suite" by Mallary Tytel.  This book offers sound advice on employee engagement, communication and leadership."  ~ Leah Carlson Shepherd, The Daily Diversion, Employee Benefit News and Employee Benefit Advisor
"There are hundreds, perhaps thousands of business help books and self-development books filling the little bookstores at the airport and mall. To me, they are all good in some small way, but they are usually just a rehash of what we probably already know. Mallary Tytel's approach is different. Yes, the book is full of nuggets of wisdom, each short chapter being self-contained and with its own valuable take-away. But what sets it apart is it uses well-researched and peer-reviewed materials to create new knowledge AND to present it in a practical manner through actual examples.  It is loaded with dozens of useful tips, some big and some little, all valuable, and will exceed the reader's expectations by delivering the goods.  One of the best I've read!"  ~ Dr. Edward Goldberg, Capella University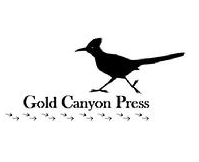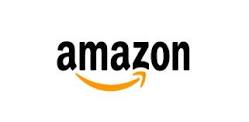 GOLD CANYON PRESS
ISBN: 9780982111208
Format: 5.5 x 8.5 paperback, 329 pages
SRP: $19.95
E-book: $7.95